FIRST HOME OWNERS GRANT WA
DO YOU QUALIFY FOR THIS GRANT?
Everything you need to know about the WA's First Home Owners Grant
Owning your first home is a major stepping stone in life and for most people the sums of money involved are considerable. Every little bit you can win along the way helps with this huge investment. Thankfully, there's good news for people who are building a new home or buying a brand-new home.
If you are acquiring a newly-built home you can benefit from a five-figure grant from the WA government.
This is known as the First Home Owners Grant (or in short, the FHOG). Western Australia's government passed the First Home Owner Grant Act in 2001 but the benefits and qualification criteria has changed over the years, resulting in a fair degree of confusion.
We've written this guide so that when it comes to the First Home Owners Grant WA's prospective homeowners have everything they need to know on hand, including what the application criteria are and how to apply for a First Home Owners Grant.
What's currently on offer for first home owners in Western Australia?
If you are a first-time buyer, the WA Office of State Revenue will give you a one-off lump sum of $10,000 towards the costs of your new-built home. You need to provide the required evidence via an application process but doing so is straight forward and more than worth the effort.
That said, it is worth closely checking the FHOG terms and conditions to ensure that you meet the requirements. Also note that any changes in your circumstances soon after buying your home could invalidate your grant. Continue reading to find out everything you need to know about qualifying for the First Home Owners Grant.
Which homes qualify for the grant?
The sums on offer and the conditions of WA's First Home Owners Grant has changed over the years. Though first-time buyers of established homes (homes which are not new) used to qualify, currently under the First Home Owners Grant WA buyers can only benefit from the grant if the home they are buying is brand new.
That said, you can qualify for the grant whether you buy a home off-plan or hire a building contractor to build a new home. Any home which has never been lived in by you or anyone else qualifies. Vacant land also qualifies under the grant conditions as long as there is an associated contract for building a home on that land.
Note that qualifying for the grant is restricted based on the value of the home you are building. This limit is determined by the location of the new home, with a divide along the 26th parallel. The grant is restricted to homes worth $1,000,000 or less if built north of the 26th parallel and to homes worth $750,000 or less for homes built south of the 26th parallel.
All of metropolitan Perth is south of the 26th parallel, so you cannot get a grant if you are building a home in Perth that is worth more than $750,000. See the FAQ section for more information on how the WA government calculates the value of a home.
A summary of the criteria
The Western Australian government intended for the First Home Owners Grant to boost housebuilding where it is needed most, while leaving the grant open only to those who are in real need of help with their first home purchase. Understandably, the grant is also restricted to citizens and permanent residents of Australia.
It is worth checking the eligibility criteria closely to avoid starting an application process that stands no chance of approval. The full eligibility criteria are as follows:
Personal qualification criteria
To ensure that in qualifying for award of the First Home Owners Grant WA recipients do in fact intend on living in the property the WA government added the residency restriction mentioned in the last point.
However, sometimes life can be unpredictable, and the government allows you to make an application to be released from this requirement if your circumstances warrant it. You must notify the government within 30 days of the expiration of the 12-month period, or the date on which you become aware that you cannot meet the requirements – whichever is earlier.
In return the government will consider your explanation and evaluate whether you will be required to repay the FHOG with penalties, or whether:
it will reduce the time you are required to live in the property to less than six months
it will extend the period through which you can make the six-month stay past the initial twelve months after completion
whether, in the case of join applicants, one of the applicants can be excepted from the requirements
If you can provide an acceptable explanation you may be able to keep your First Home Owners Grant even if you cannot meet the residency requirements.
The Western Australia First Home Owners Grant is a sizable sum of money so it is not a surprise that the Western Australian government requires solid documentary evidence that you qualify for the grant. The exact requirements around supporting evidence are too long to list here, but the requirements can roughly be divided into two categories:
Evidence of citizenship and residency
The government will require evidence of your citizenship or residency status. If you are an Australian citizen this will be a passport, birth certificate or citizenship certificate. Citizens of New Zealand need to supply a current passport and Certificate of Status of New Zealand Resident.
Citizens of other countries need to supply a passport as well as evidence of permanent residency such as a permanent resident visa. Note where you are applying with a spouse these requirements relate to only one applicant, you don't need to prove evidence of citizenship or residency for both applicants.
Evidence of your transaction
If you're buying a home off plan you need to supply:
The agreed contract for sale, or agreement for purchase
A title search which shows the applicants as the registered proprietors (owners), but a title search is not required if you are applying through an Approved Agent
You need to supply different documents if you are contracting to build a home:
A copy of your contract to build including the schedule of particulars which is signed and dated by all parties
A title search showing you, the applicant, as the registered proprietors (again not required if you are applying through an agent)
Evidence that you are making progress payments against your construction contract, but note that a deposit does not qualify as a progress payment
As an owner builder you need to submit:
A title search showing you as the registered proprietor, but not if you are applying through an Approved Agent
Form F-FHOG4, a valuation request; or an existing valuation from a qualified valuer
Evidence of building costs, excluding your personal labour costs
Documentary evidence stating that your home is now ready for occupation, this could be a copy of the Notice of Completion you submit to the Local Government or a home and contents insurance policy
Completed application form
In addition to the above evidence you will also be required to supply a completed application form which will include specific declarations around the history of your home ownership, or indeed the lack thereof.
You can apply in one of two ways. First, you can lodge your application directly with State Revenue. Though it may be tempting to submit your application directly it is worth considering that the qualification criteria and documentation requirements are extensive and that it is easy to make an error during the application process.
An alternative is to apply through an Approved Agent such as a mortgage broker. Approved Agents are authorised to deal with First Home Owners Grants and have extensive knowledge of the application process. An Approved Agent can help you determine whether your application meets the required criteria and ensure that your application is processed without a hitch.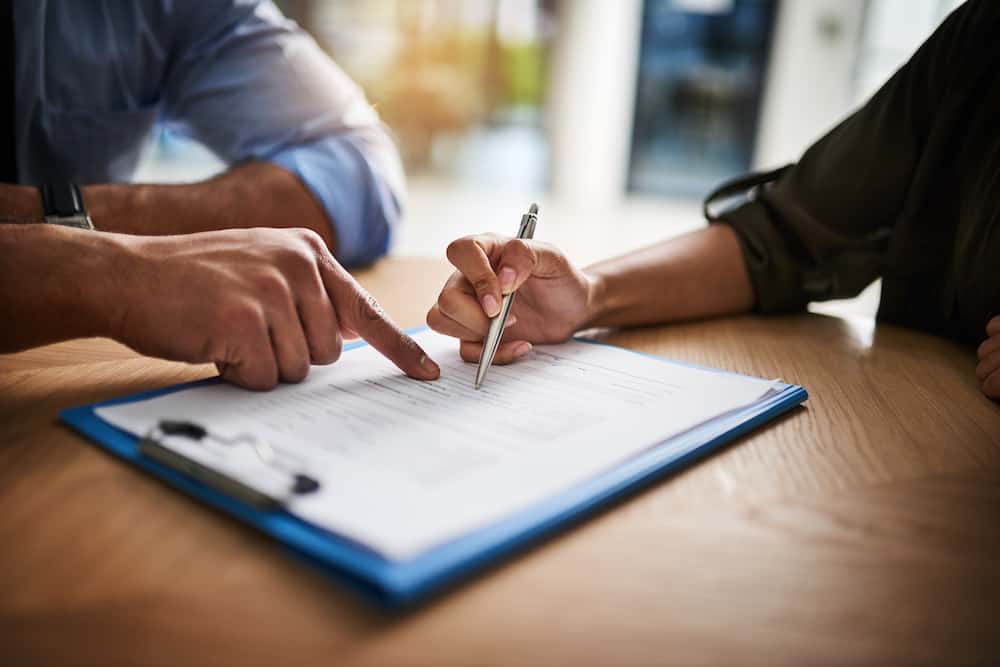 If you do not qualify for the First Home Owners Grant of $10,000 don't give up. You are not out of options, there are other ways to obtain some help to afford the home of your dreams. You can consider one of the following two alternatives:
Home Buyers Assistance Account
First-time buyers who are considering a home that is partially built or completed can qualify for $2,000 towards the expenses of buying a home. The Home Buyers Assistance Account is designed to help reimburse you for the wide range of expenses involved in buying a home.
You can only qualify for the Home Buyer's Assistance Account if it is the first time you buy a home in Western Australia. The $2,000 in assistance can help you pay conveyancing fees, mortgage insurance and more. However, the Home Buyer's Assistance Account is limited to homes with a value of $400,000 or less which can be restrictive.
Just like the First Home Owners Grant there are residency restrictions that come alongside the Home Buyers Assistance Account. You must intend to live in your home for a period of at least 12 months, and you cannot rent out the home during this period of time.
The deposit requirement on a mortgage can be difficult to meet especially if you are a first-time buyer. For this reason, Western Australia's government offers home buyers the opportunity to get a mortgage with a deposit that is as little as 2% of the value of the property. The 2% deposit offer is valid for homes purchased in metro areas, in rural areas the minimum deposit under Keystart is 10%.

Keystart home loans are available if you earn less than $90,000 p.a. as a single individual, less than $110,000 as a couple or less than $130,000 as a family. There are a few other Keystart requirements too but a Keystart home loan could be a great way to buy a home if you cannot put forward a full deposit.
Note that other mainstream lenders also offer high loan to value (LTV) loans. In other words, banks may also be able to offer you a home loan with a very low deposit – though it is unlikely that you will be able to get a loan with a deposit as low as 2%, as is the case with Keystart home loans.
How quickly is the grant paid?
Buying a new home is a capital-intensive exercise and you are no doubt looking forward to receiving your First Home Owners Grant as soon as possible. The date on which your grant is paid depends on how you are acquiring your new-built home.
If you are buying a home off-plan your grant will be paid on the settlement date. For homes built by a contractor you can look forward to receiving your grant once you have provided evidence of the first payment towards construction progress. Note that your name must be registered on the Certificate of Title.
Government grants are only issued to those that qualify under the regulations, but as always the temptation to bend the rules can prove strong. To discourage abuse of the FHOG the government has put in place penalties, and these penalties have real bite.
The Office of State Revenue performs compliance checks to ensure that when successfully applying for a First Home Ownership Grant WA residents stick to the terms and conditions. Those who apply and do so knowingly providing false statements or misleading information can face penalties of up to $20,000 in addition to losing the grant itself.
If you do not live in your home for the required residency period and cannot provide an acceptable explanation or obtain an extension you will face the loss of the $10,000 involved in the First Home Owners Grant itself and may be required to pay penalties. However, as explained earlier in this article, applicants with extenuating circumstances could get a reprieve from the residency requirement.
Frequently asked questions
6/50 St Georges Terrace, Perth WA 6000